This is for Pickles the species. See The Mighty Pickle for him.
Then I shall bring corruption into your world. No longer will the sun shine, no longer will the ducks quack. There shall be no joy, no laughter, no happiness. Your world shall become miserable...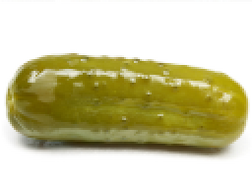 Primordial Pickles are lizard Werecreatures created during experiments taking place on Atlantis.
Sentient Pickles are merely pickles brought to life through evil magic by either Piqlantists or The Mighty Pickle himself. While they have some traits that make them look similar to the primordial versions, they are nothing more than giant (or regular-sized) pickles brought to life.
Regular pickles are just that. They can be used as magic tools, but most of the rumors of them being evil artifacts was superstitious nonsense. If anything, The Great Duck just dislikes the taste (and smell) of pickles. Some pickles are actually eggs of primordial pickles; however, very few of them remain.
(currently unknown)
Appearances
Edit
THE ARMIES OF DEATH MARCH FORTH
(none at the moment)
Ad blocker interference detected!
Wikia is a free-to-use site that makes money from advertising. We have a modified experience for viewers using ad blockers

Wikia is not accessible if you've made further modifications. Remove the custom ad blocker rule(s) and the page will load as expected.